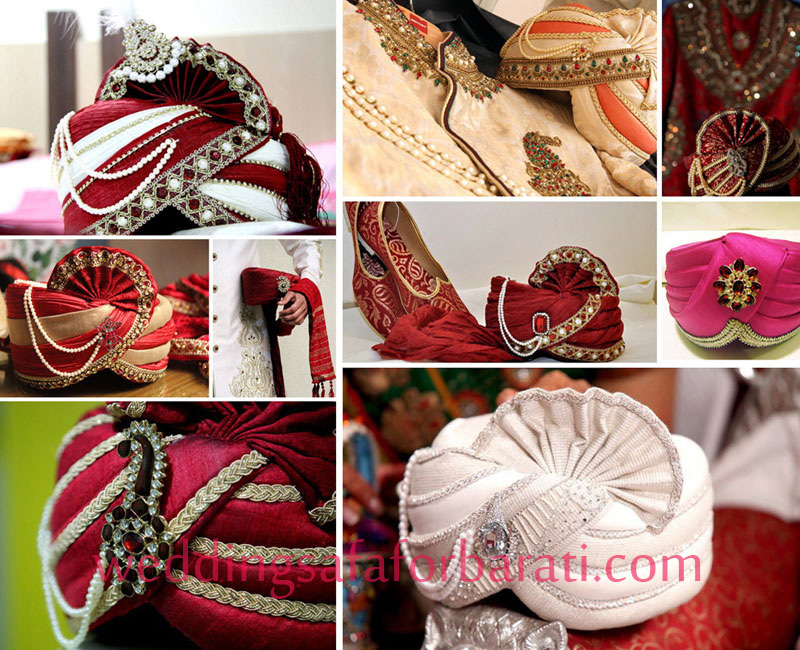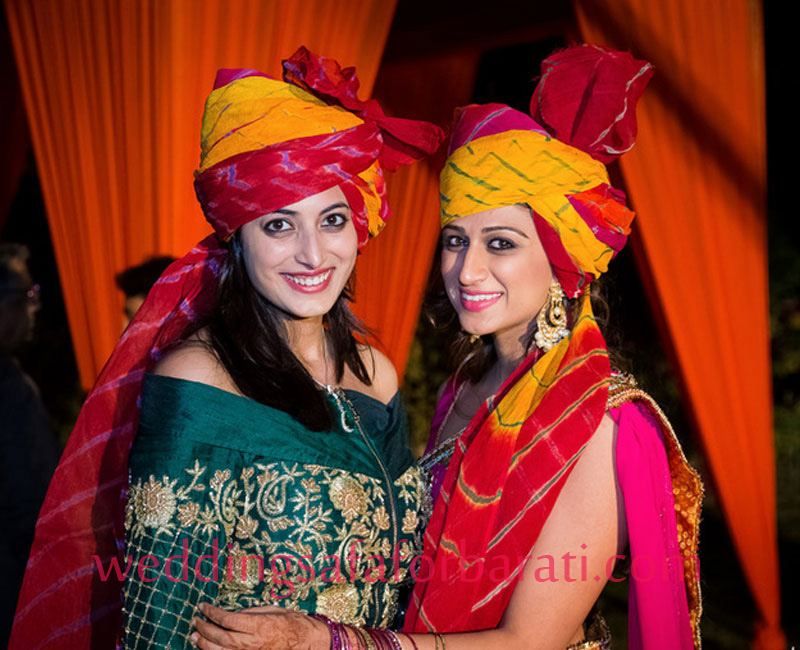 Wedding Safa For Groom
Believe it or not but these days, men have become more conscious about their looks than women. There is a huge number of designers who are just dedicated to designing attires for men. Men's fashion has seen a significant rise in the realm of ethnic wear. We at Safa For Barati are a platform who contribute our bit in this. We are a platform which is totally dedicated to making eclectic wedding safe for Grooms.

We do understand the importance of pagri or safa of the Groom on his wedding day and we make sure it is in the best form. This is why we have the professionals who can provide awesome custom-made safa for grooms. This is not all; we also have the ready-made safa for men. Some varieties that we provide in this realm briefed below.

Rajasthani Safa

Colorful safas made of thick cotton fabric and 'tie and die' are the cultural safas of Rajasthan. We make sure if you want the typical Rajasthani safa, it should look steeped in the culture of Rajasthan. We have many ties and die designs and colors for Rajasthani safa. You can choose the one which suits you the best.

Jodhpuri Safa

High feather and he look which makes the man dignified is the best way to define a Jodhpuri safa. Moreover, Jodhuro safa is one of the most preferred safa that is worn by the groom at the wedding. This is because the style and design if these turbans make a good combination with any sort of wedding attire. Be it sherwani or suit, these safa mixes, and matches with any type.

Special Angarkha Safa

Angarkha style safa are tailor-made for Angarkha style sherwani. This is because they look the best when it is worn with Angarjha styled sherwani. The embellishment in these safas is subtle and they are not at all loid. This means they are styled for a subtle look. These safas are not made with very bright shades. The pastel shades are used for these safa.

We Are Online Available

The best thing about our platform is that we are online available. This is not all, we are totally transparent. We have the pictures on our site with people wearing the turbans which have been brought from our platform. That means instead of following any marketing strategy, we post real pictures of the turbans. By this, people can better recognize what all they can have when they are confused among varieties of safa available. Our service is fast and we guarantee that the products reach you in the form. You can also get the customized safa for you. We have the professionals and designers who can help you in this field. They know their job well and will provide you with the best work when t comes to safa. We are also able to replicate the safa if you bring one to us. We have spent considerable time in the field and always strive to transcend the expectation of our clients.