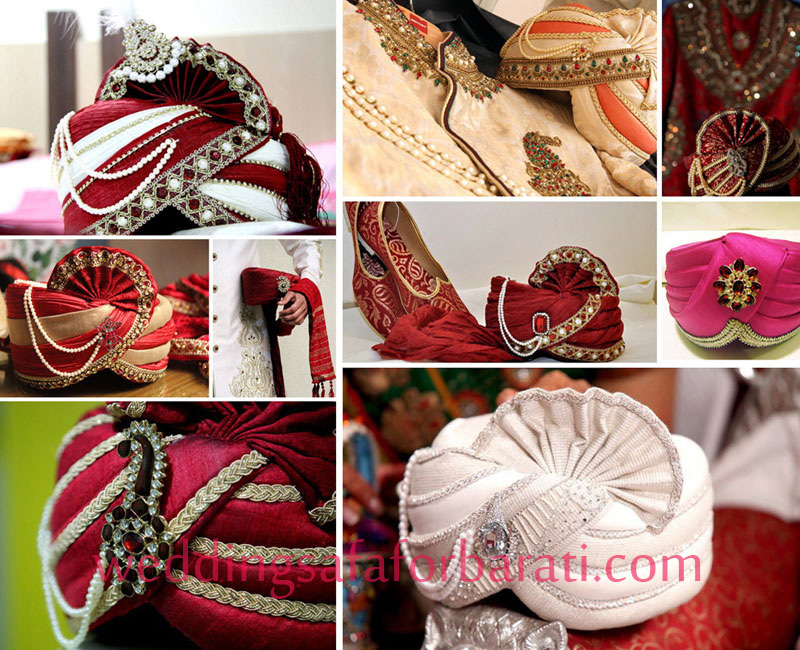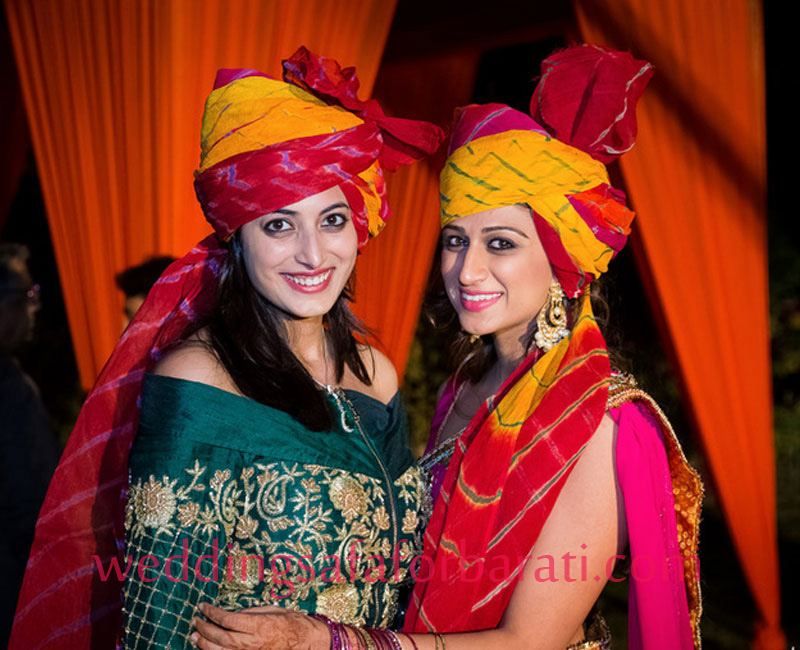 Jodhpuri Safa
Looking For Jodhpuri Safa in Delhi? Do not get exhausted just log on to our online platform of Safa For Barati and select your Jodhpuri safa. Jodhpuri safa has gained substantial popularity in contemporary times. More and more people are interested to have these safas for their wedding. These safa just enhance the personality of the person wearing them.

Be it a groom or the clan of the wedding couple, the safa make them look royal and also elegant. The safa is the signature of cultural richness that Indian weddings have.

People consider the turban as one of the most important parts of the wedding as it has significance from the religious point of view as well. There are important things that one should know why safa should be a must thing for Indian weddings. Read the reasons below.

1) Considered As Good Gesture to God

In Hindu religion, covering heads when offering prayers to God is always given emphasis. Initially, people used to put dupatta or piece of cloth on their heads. But as things began to become proper, pagri or turbans have taken this place. The comfort factor with safa is that they remain in fixed position while prayers are offered to God, There are so many prayers and other rituals that take place in a Hindu marriage. So, wearing a pagri for covering the head is a good idea.

2) Covering Head Means Mutual Respect

There is a ritual of offering turban to each other for the clan of bride and groom. This is done to show that both the family has mutual respect for each other. On the wedding day, the groom's and bride's family wear the turbans which are offered to them by each other. This is a great way of showing affection, Moreover; the family bond becomes stronger by following such beliefs.

3) A Cultural Thing

It is a well-known fact that wearing a pagri is deep-rooted stuff in Indian culture. People wear it because they give great importance to cultural things. In Indian weddings, people are very stern with the cultural aspects and do not sacrifice it no matter what.

Wearing pagri is also lies in the list of important cultural aspect. So people sport it as a compulsion. They do not sacrifice in this realm as it is believed that sacrificing any cultural aspect in marriages (in Hindu religion) can bring bad luck to the couple.

4) Enhances Your Outfit

Safas always enhances the outfit. And when you talk about the Jodhpuri safa, they do this work in the best manner. Actually, safa are so colorful that they give a feel of the celebratory mood. So even you wear it on a dull outfit, your ultimate look signals the merry-making feel.

Sometimes, what happens is that people wear quiet color even at marriages and weddings. The probable reason for this is that being too loud is not their cup of tea. The dull and shabby look vanishes within the blink of an eye as soon as they sport the Jodhpuri Safa.