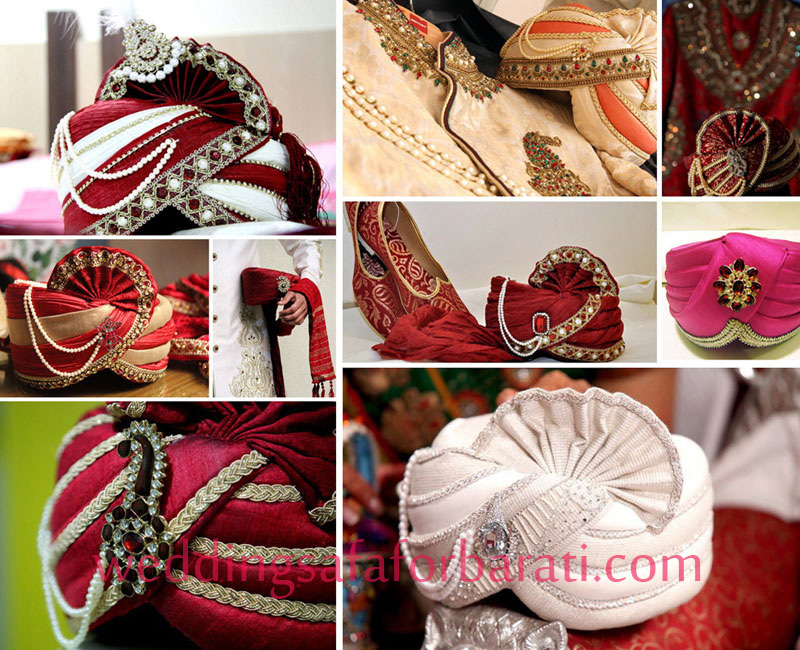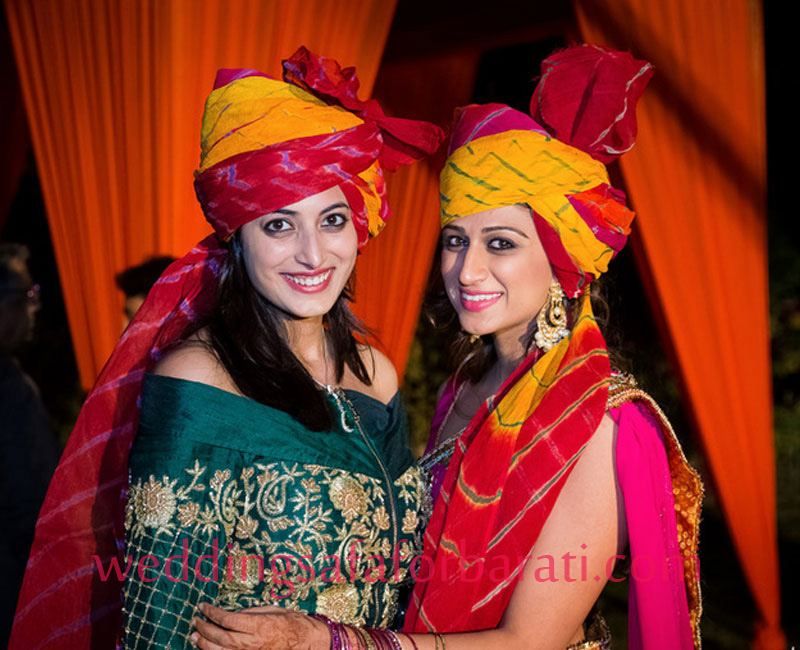 Pagdi Wala
If you are residing in Gurgaon then you do not have to panic look for 'Pagri Wala in Gurgaon. We at Safa For Barati is a platform who will cater to all your needs of safa and pagri. No matter what you are looking for, we are here to help you in the realm of this. We know that the choice and demands in the field of turbans and safas have increased to significant heights. People today are not satisfied with mundane single-colored pagri anymore.

They want each and everything to suit their style and other needs. People have become fashion conscious today due to the exposure they are getting all around the world. In spite of this, in India, there is no sacrifice with pagri wearing at weddings and other ceremonies.

But one thing that has come into the picture is that even pagris have got a colossal makeover today. This is why we are here to provide you with the pagri of your choice. As platforms that sell and provide pagri, below are written some service that we offer.

1) Types of Pagris

We have so many varieties of Pagris that you would want to have it all. For instance, we have the colorful Rajasthani pagris which are one of the greatest emblems of wealth and happiness, we have the Jodhpuri pagris which stand tall on the groom's head signifying the pride of a man, we have that big-stoned-broached pagri which shows the elegance in the personality of a man in the best manner etc.

You just have to scroll your mouse on our online website and you will witness that there is nothing that we do not have in the realm of pagris. We also have the broach which is used to adorn the pagri. You can select it according to o the color of your safa/turban.

2) Pagri Bandhne Wala

If you are one of those who strictly follow the ritual of having a pagri tied at the spot of location, then also we can help you. We have people who are expert in tying the pagri on the spot. This service is just not for the groom, we have many professionals who are also deeply religious and provide this service for whole barati.

No matter how many people you have, we will provide you the pagri bandhne wale. These have experience and they do their work fast and with neatness. No time will be wasted at this. You can have them and they will help you to keep your demands in the manner you want.

3) The Fabrics and Design

We know that people cannot carry the hard fabrics on their heads which were typically used in turbans. This is why we provide the choice of many fabrics. We have the turbans made of cotton, cotton blend, light chiffons etc.

We have started this choice keeping in mind the comfort of people. Indian marriages are very long and one needs to wear a turban for a long time. Therefore, it has to be made with the fabric which does not irritate your head. So, try them from our platform.