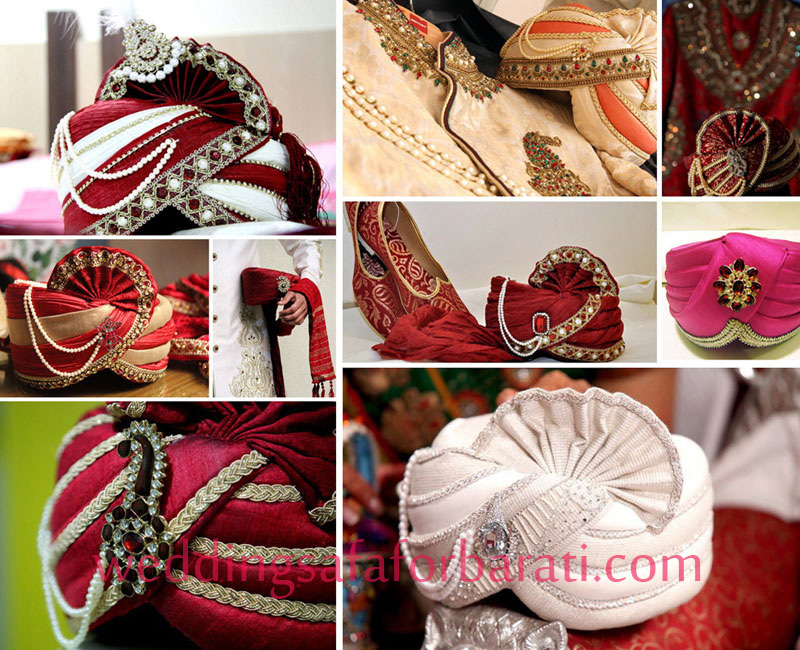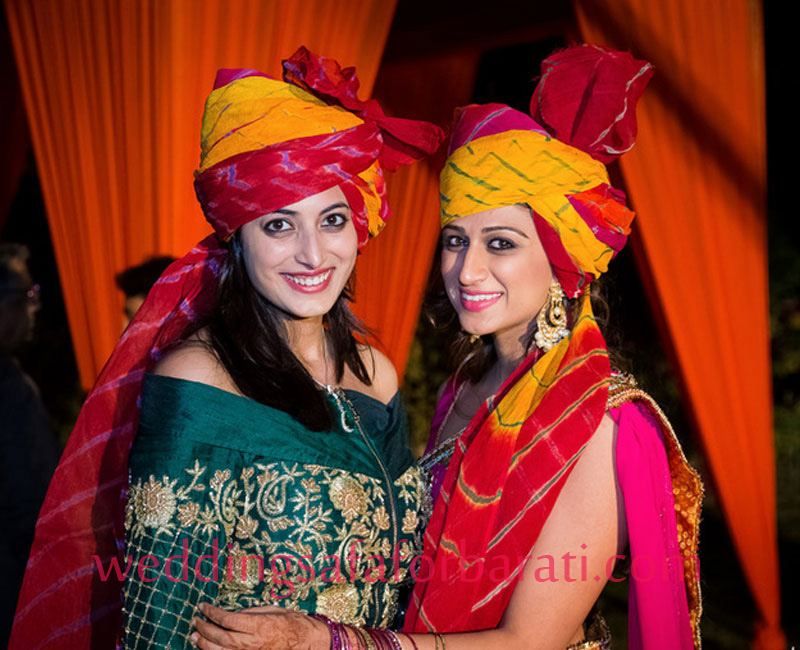 Wedding Safa For Barati
Weddings are always special in India. People believe a lot in celebrating and splurging and of course in dressing. Even men all encompass when it comes to fashion nowadays. They are equally concerned about their looks as women are. Now fashion and styling are not limited to women. There are attires and wearables that are meant for men and are intricately designed to complement the 'style-factor' for them.

We Safa For Barati are a platform which is helping to make the ethnic wear better for men by providing wedding safa. Before proceeding in the realm of what all we have for you, we would want to tell that wedding safa or turban is just not for the groom.

Weddings become more pleasing to the eyes of the guests also wear them. Undoubtedly the turbans/safa pf the groom and guests should be different from each other, but in Indian tradition, if the bride's family or vice versa offer the safa to each other, the appearance of the invitees add a charm in the whole function. We have special wedding safa for barati as well. In this narrative, we will be briefing you about the types of turbans that we have. You can log on to our site and get the best one for yourself now.

Cotto Safa

Cotton safa are specially designed and made for the guests. They are single colored and without any embellishments. This is because, for a guest, it looks out of the box to wear safa which is too loud to carry. So to maintain simplicity and to provide a safa to suit attire, we have the single-hued safa for you.

Patang Safa

These are also attractive safa with a little bit of 'gota-patti' work. If you do not want to look that simple, then these are the best choice for you. The reason why these are called as 'patang-safa' is that the patterns that are made in the fabric of this turban are in the shape of 'patang' meaning kite. We have a plethora of color choices in these kinds of pagris for our clients.

Pastel Power

Pastel shades of safa have become the latest emblem of elegance. We have the satin safa of the pastel shades which provides the needed shine and do not appear over the top as well. The great thing about these safas is that they can be worn both with the western suits and sherwani. Undoubtedly the color should match the outfit but there is no chance that these safa would not be in synchronization with groom's attire.

Sunny Tulle

This is a special kind of safa that is made to give the vibrant look. It is made using the georgette fabric and is made using various hues of yellow like lime and bright yellow. We all know that yellow is the happy color and to bring the funky factor to the personality of the groom, this turban is best. Lime yellow and lime green sherwani looks best for this turban.