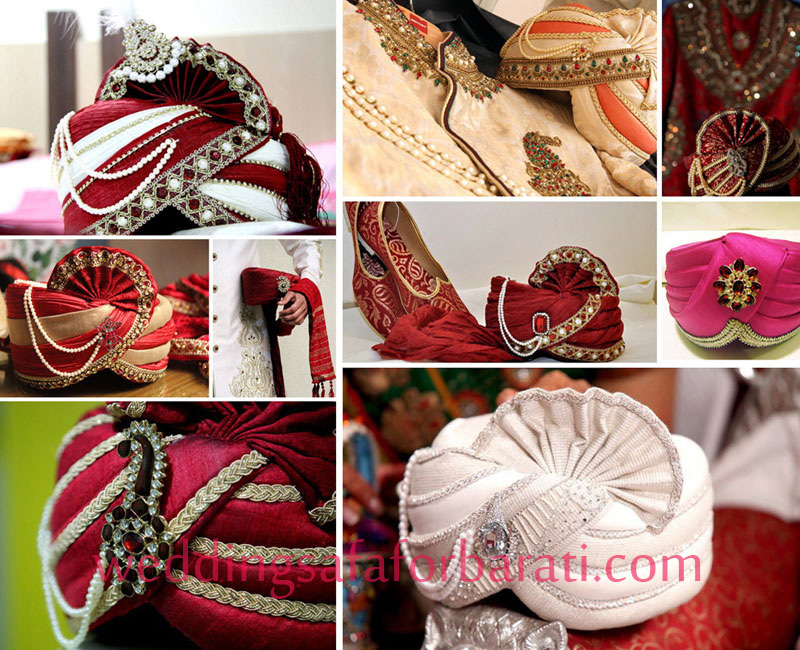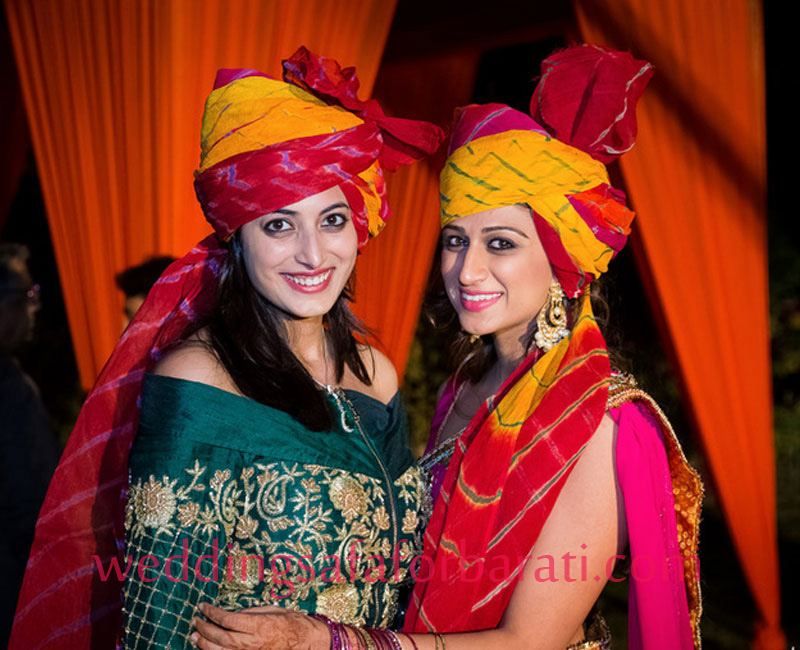 About Us
Safa for Barati provides all types of turbans for Indian weddings and other traditional ceremonies. We have a team of designers, fashion researchers and the tailors who are fully capable of constructing fashionable turbans for our clients. We have a plethora of types in this. For example, we have Rajasthani, Floral , Jodhpur and other types that are available for sale. We also provide turbans rent. This is for the people who do not need it further but need pagris just for an occasion. This cuts the unnecessary investment. We also provide the 'pagri bandhne wala'. Many rituals in Indian weddings need a 'pagri' to be built and wore by the groom on the spot. For this purpose, we have ' bandhne wala'.

What Else We Do?

Matching Safas

Matching safas that we make and provide to our clients are tailor-built to match the decor and the aura of the place in which the wedding or ceremony takes place. Many clients demand matching safas and they tell us their theme of décor to us. So, we provide them pagris according to that. This is very helpful as it does not make people appear out-of-the-box in weddings.

Designer Pagris/Safas We even have designer pagris if you want to go an extra mile and want to have the appearance of 'the best looking groom' from the style and designers point of view. It is obvious that designer safas are little costly but the style factor and perfection that is related to these sales are worth the money.

After all, wedding is a 'once in a lifetime' event and the groom wants to look the best on this new and auspicious journey of life. There is no harm in putting an extra effort to give the best look to your appearance.

The standout thing is that we have our own designers who do not charge any illegitimate money for designing your pagris. This means that we maintain the transparency throughout and this is one of the prominent reasons for our increasing client base.

Customized Safas

Yes, this is one of our services which are appreciated by our clients because, in this realm, we do exactly as our clients demand. We take care of each and every intricate detail and meticulously build the safas for our clients. This is because we understand how particular clients can be when it comes to their wedding day.

We cater to the demands for turbans and safas for family members and guests as well. We even have the special safas for children. They lie in the category of customized safas. You can even bring a picture of safa and we can make a replica of that for you. The cloth material will be of your choice in this realm.